Customize Wacom Display Settings
The Display Settings utility allows you to customize Pen display settings. To open the Display Settings dialog, select the Display Settings option in the Wacom Desktop Center.
Select the Display to be customized from the dropdown menu.
Adjust the brightness and contrast as needed.
Select a Color Setting if you would like a particular type of display for your work. In the Color Setting menu:

Select Color Temperature to make Color Temperature and Gamma options available.
Select Color Space to make Color Space and Gamma options available.
Select Custom Color and click Set button to open the Set Color dialog.

Click the Reset Color button to reset your color settings to factory defaults.
Click the Advanced button for additional settings for your display.
Click the Save button to save the current settings in the dialog.
Click the Revert button to undo any changes since the last Save, or since the display settings were started if a Save has not been done. Settings revert to that previous point.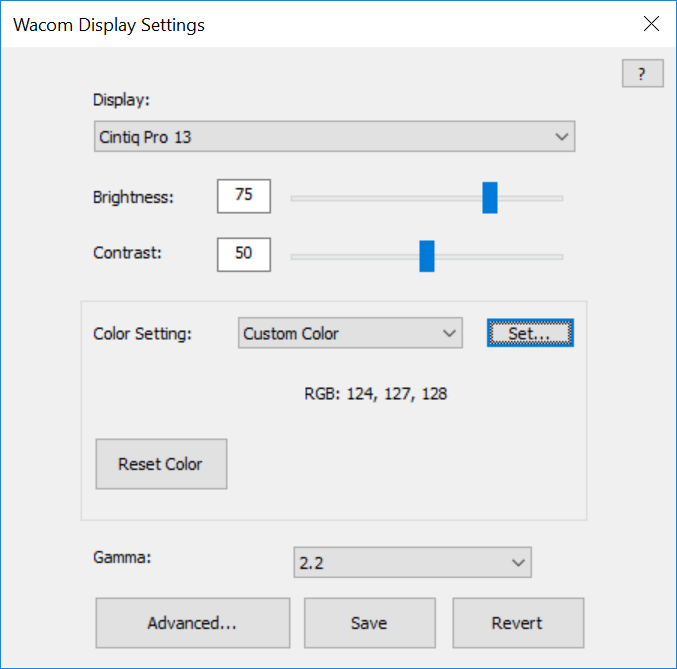 The above screenshot is for descriptive purposes; it may not match your screen.
Notes:
Not all setting options may be available on your Pen display.