4. Remove the bearing hub by unscrewing the four bearing hub attachment screws.
5. Carefully separate the bearing halves and remove the bearing stopper to free up the cabling. For bearing details, see Cintiq 22 optional stand configurations.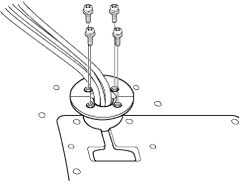 6. Loosen the rear cover screws and lift the cover away from the Cintiq. The connectors are DVI-I and USB (see A).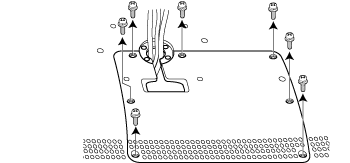 A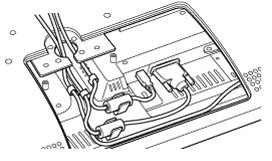 7. Remove the cable clip (above cables, not shown) and unseat the cable(s).
8. Loosen any thumbscrews, then disconnect and remove the cable(s).