Stand Setup and Usage
There are two built-in stand legs. Fully extend the legs into the lock position before using your pen display: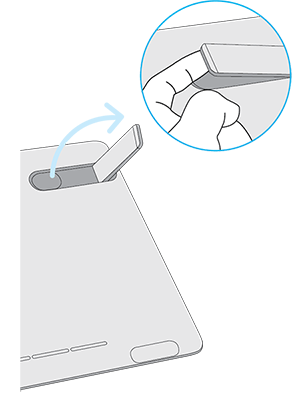 On some devices, in addition to the built-in stand legs, you can use your pen display with an optional VESA stand. The VESA stand offers a larger range of incline for your pen display. To attach a VESA stand, use the mounting holes on the back of your pen display.