Caring for your device
Follow these care and maintenance tips to ensure optimum performance of your device.
Warning: Do not not spill liquids onto your device or pen. They will fail if exposed to liquids.
Maintaining your device
Clean your devices using an anti-static cloth or slightly damp cloth and light pressure.

Warning: Do not use alcohol or detergent.

Do not wrap the cables around the device when storing it.
Replace your pen nibs frequently to avoid scratching the surface with worn pen nibs.
Avoid extremes in temperature.
Do not disassemble the device or the pen, except to add a color ring to the pen. Taking apart the product voids your warranty.
Replacing the pen nib
Tip: Replace your pen nib when it is approximately 1 mm (1/25 inch) or has a sharp edge.
Where to find replacement nibs
For some devices, the nibs are in a plastic bag or under the back cover of the device.
If your pen includes a pen stand, unscrew the pen stand to find the nibs.

Tip: If your pen includes the Pro Pen 2 stand, you can screw it back together by lining up the dots on the bottom of the stand and the recess. Then, gently guide the bottom of the stand to the right until you feel it click into place.
Where to find the nib replacement tool
For some devices, the nib replacement tool is a metal ring in your pen stand or in a plastic bag.
Otherwise, use the small hole on the bottom of some pen stands as the nib removal tool.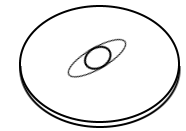 Pen stands vary depending on the pen tablet or pen display that you purchased.
To replace the pen nib, use the nib removal tool to grab the old nib and pull it straight out of the pen.
Get a replacement nib and slide the end of the new nib straight into the barrel of the pen.
Push the nib in slowly and firmly until it stops.
If you need pen nibs or other accessories, go to the Wacom Store.