Touch Ring
The Touch Ring can be customized in the same way as the ExpressKeys™. The Touch Ring mode you select determines the action performed by the Touch Ring. When a mode is active, the Touch Ring will perform the action for that mode, such as Auto Scroll/Zoom, Brush Size, or Rotate.
To change modes, press the touch ring firmly in the north, south, east, or west direction corresponding with your desired mode.
To set the Touch Ring modes:
Select MobileStudio Pro in the Wacom Tablet Properties Device list.
Click the Touch Ring tab.
Set the functions for the four modes by selecting them from the dropdown menus.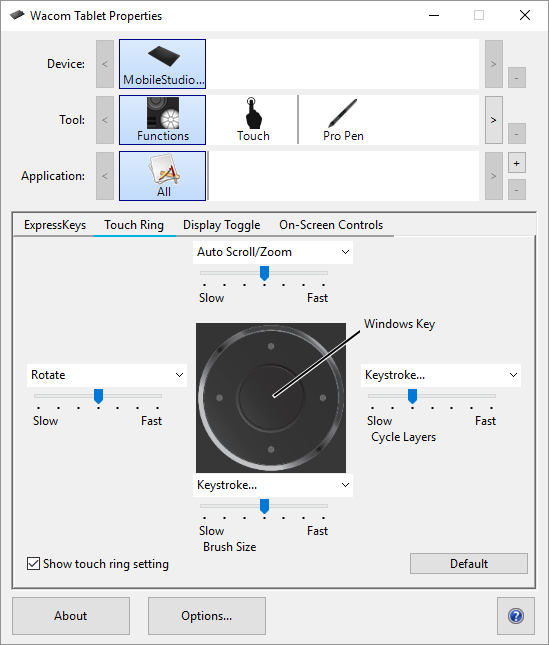 The above screenshot is for descriptive purposes; it may not match your screen.