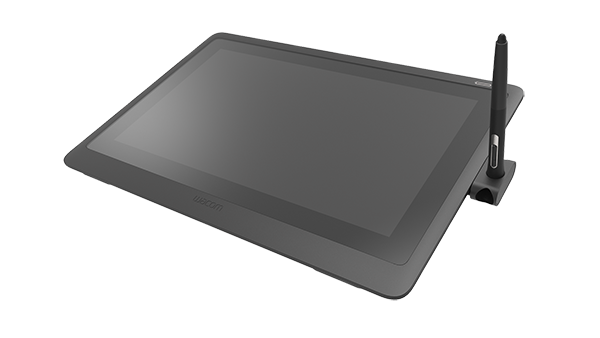 About the DTK-1660E
Your DTK-1660E pen display allows you to easily view, annotate, and sign documents.
Use the pen and tether included with the DTK-1660E in both portrait and landscape mode.
Use the optional Portrait Stand for use in portrait orientation.
Review illustrations and information about your pen display and learn how to set up your DTK-1660E.
Included with your DTK-1660E
After you unpack your DTK-1660E, make sure that you have the following items:
DTK-1660E pen display
Wacom Pro Pen 2
Pen holder
Pen tether
Quick Start Guide
3-in-1 cable
AC power adapter
Power cable
Nib Extractor
Replacement Nibs
Important Product Information
Finding more information
Access FAQs and other product information on the DTK-1660E Getting Started page of the Wacom website.
Review the Important Product Information, which describes safety precautions, specifications, warranties, and the license agreement for your device, in the Wacom Desktop Center.