My Gestures
To create custom touch gestures, select the My Gestures tab. Touch gestures are available when selected, and can be selected or modified from the dropdown menus.
Position the cursor over a touch option to see a static image of that function. If you do not choose a specific option, the Wacom Tablet Properties will display each option sequentially, from top to bottom.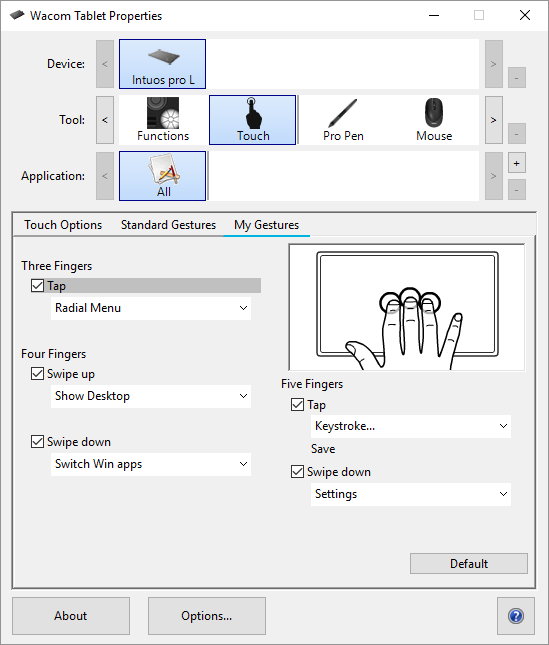 The above screenshot is for descriptive purposes; it may not match your screen.