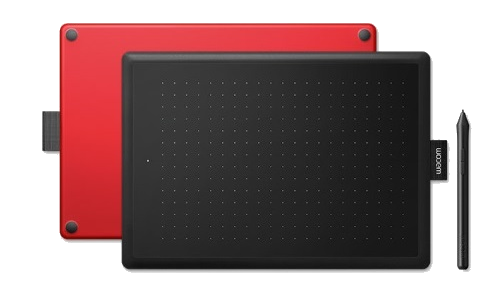 About One by Wacom
Your One by Wacom tablet helps you express yourself creatively. Use the pressure-sensitive pen included with your tablet to draw images, edit photos, and annotate documents, all in your preferred software.
Connect your One by Wacom to your computer, use the pen to start working, and see the results of your creative efforts appear on your monitor.
Learn more about your One by Wacom
Included with your One by Wacom
When you unpack your One by Wacom, make sure that you have the following items and accessories:
One by Wacom tablet
Pen
Extra pen nibs
Nib removal tool
Quick Start Guide
USB cable
Regulatory statement
Review the Important Product Information, which describes safety precautions, specifications, warranties, and the license agreement for your device, on the Wacom Desktop Center.